How to submit the best picture of your pet!
We need a close up of your buddy's face and chest to accurately turn them into an awesome piece of art!
The more detail, the better. Try to get a close up of your pet. Sitting down and standing up photos work best. Try to avoid taking photos from overhead. Remember not to leave their ears out of frame.
Good lighting is very important for a great picture. We recommend photos that are taken outside or in a well lit room. Make sure you're happy with the colors in your photo.

Free Artwork Preview with Every Order


how it works
order, it's easy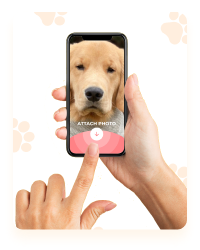 01
Upload your picture
Pick your favorite (any) pet's picture and upload it from any device.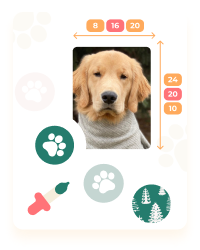 02
Customize
Select your pet's theme, choose a character, and even add custom requests!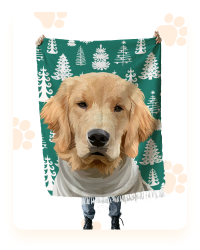 03
Approve & Enjoy
Receive a draft version from our artist. If you're happy with the design then approve it and enjoy it.
A PART OF HIS STORY
suitable for any
occasions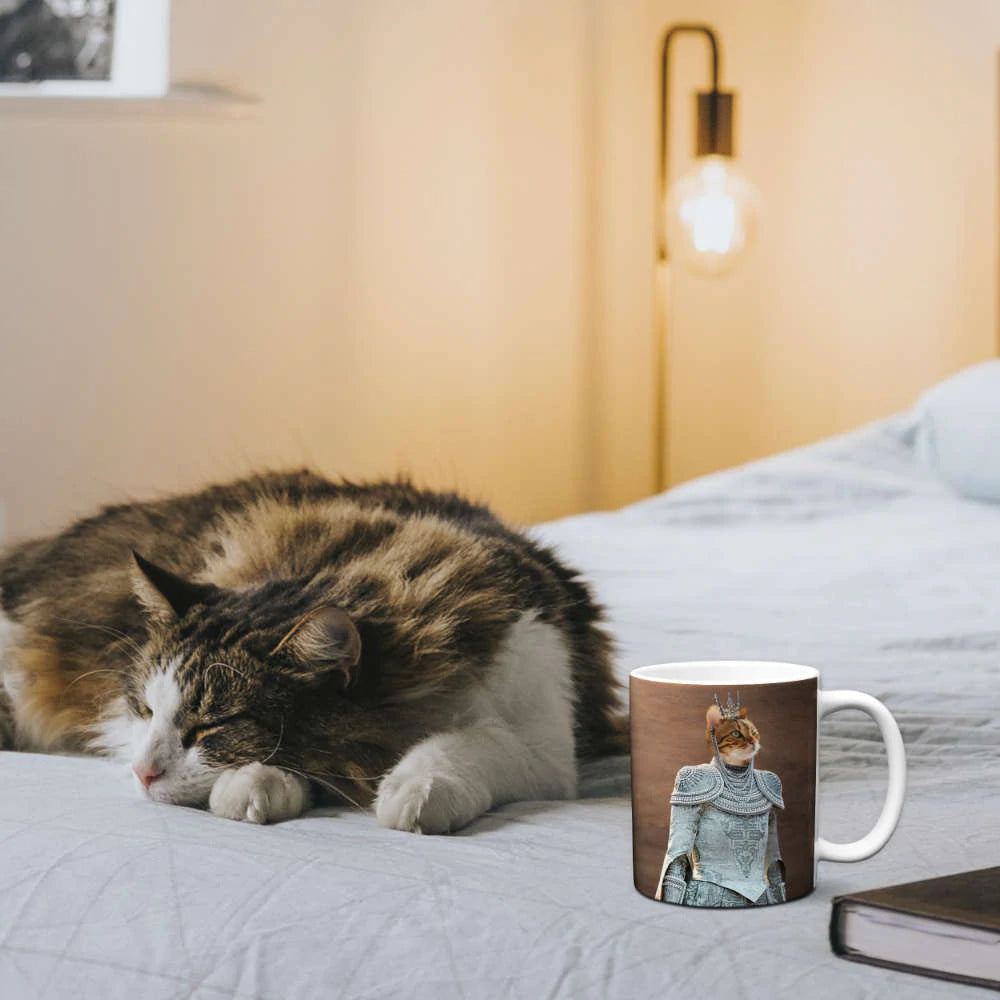 Artwork Exclusivity
Our products are 100% unique, and that's all thanks to the models used to create these works of art. Each result is as unique to us as it is to you!
Turn Your Mutt Into A Masterpiece
Our artists design your custom pet artwork with love, care and attention.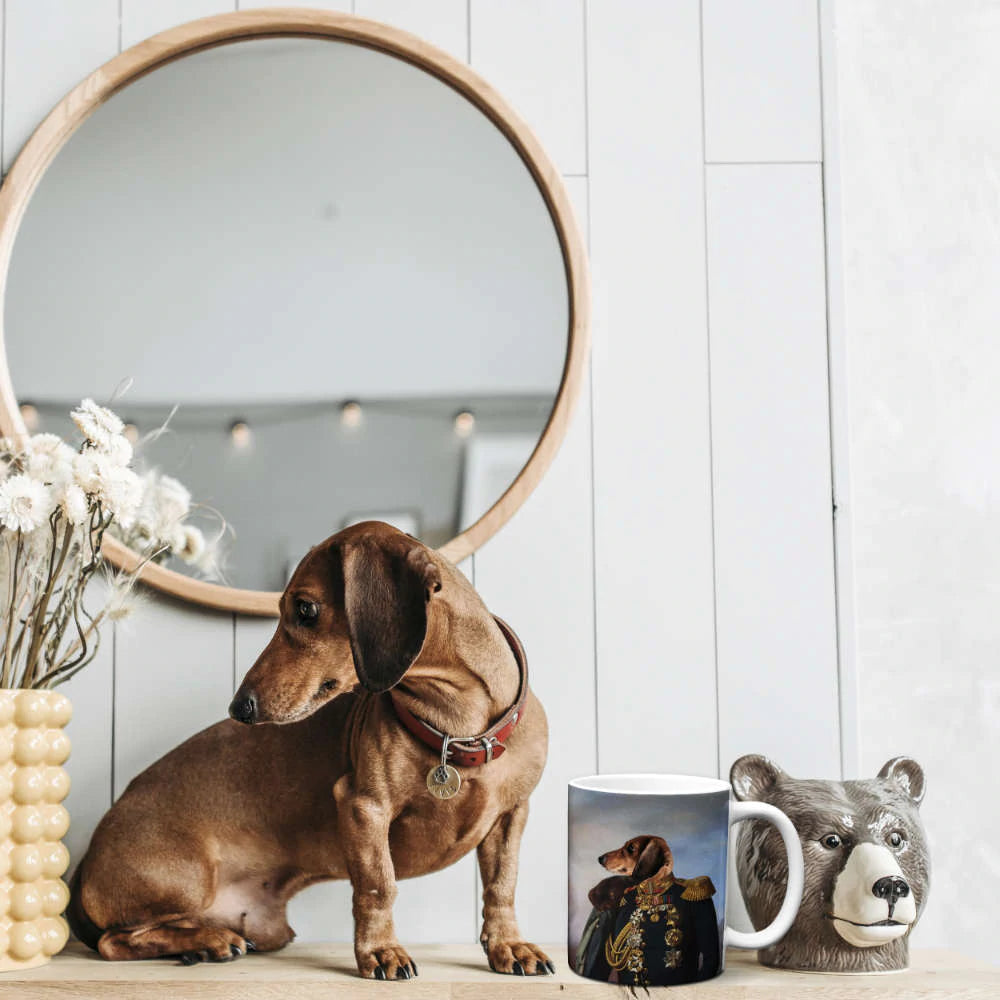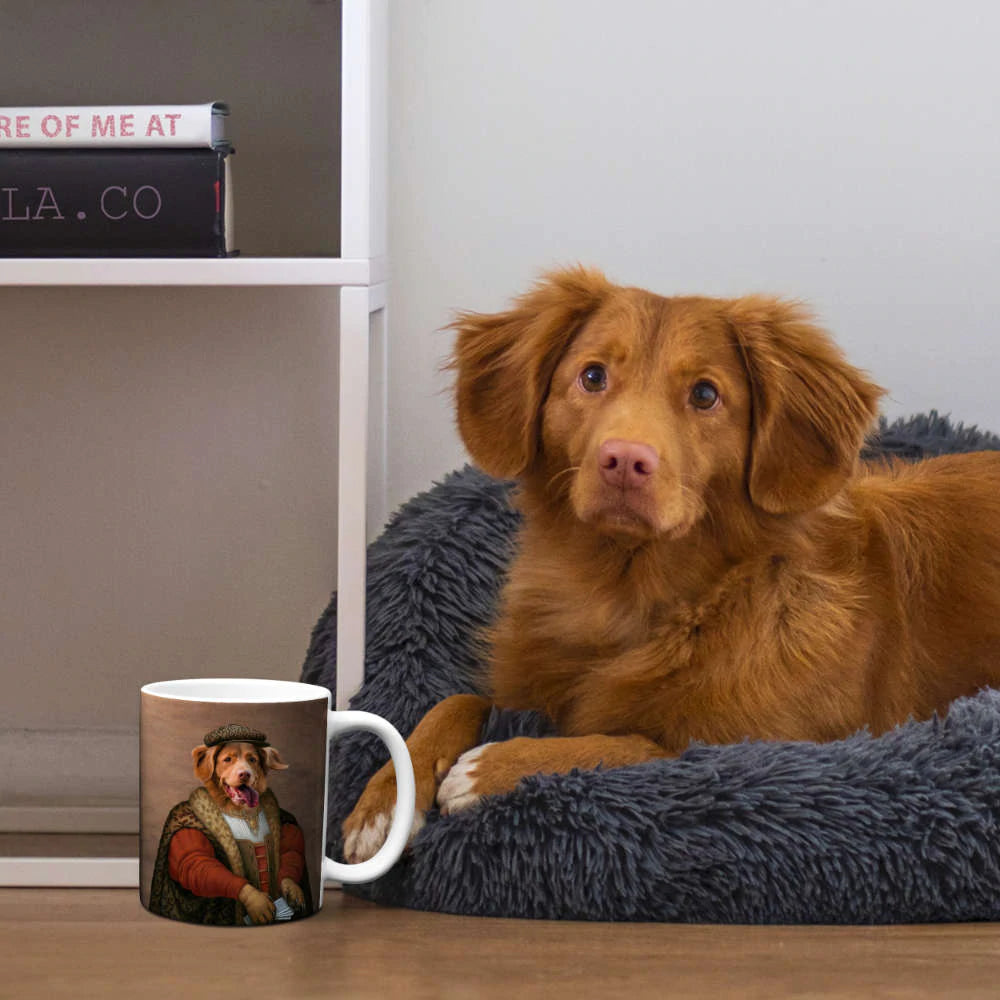 A Tribute Like No Other
This sturdy white, glossy ceramic mug with a picture of your pet on it is an essential to your cupboard! The perfect conversation piece.
quality at it's finest
made to last forever
Print your pet on to a sturdy mug that can be put in the microwave and dishwasher again and again, without losing any of its vivid print quality.

Dishwasher & Microwave Safe

Glossy white 11oz mug

High Quality Ceramic
Is Woof Blankets only for dogs?
Nope, we're happy to help regardless of your pet (we love to see your pet pictures just as much as you love taking them!).
What makes a good photo?
1. Make sure your photo has good and bright lighting – enough to see the details of your loved one's face, but not so much that their face is too bright to see. Darker photos make it hard for our designers to capture the details!
2. A head-on shot of your dog is preferred. Make sure that you get the full face in the photo, including the ears and forehead. If we can only see half of the face or the photo is taken from the side, only half of the face will be on your blanket!
3. Always avoid blurry photos – the higher the clarity of the photo, the better. Remember that the photo will be shrunk down, so some subtle features may not be seen as clearly in the final product.
When will I see the artwork?
Between 4-5 business days (during holiday season, it can go upto 7-8 days) - we have an in-house team who work hard to get your artwork to you as quickly as possible. Even during busy times, we aim to stay underneath four days (and we haven't gone beyond yet!). Some art styles will take longer than others.
We should also note that quicker artwork is available, and we can get it to you in one business day if you choose the option during checkout!
Sentimental Artwork
Memories worth remembering